DPS Employees
Any employee, sworn or civilian, of the Arizona Department of Public Safety is eligible to become an employee member of the association. 
-Supporting the employees of the Arizona Department of Public Safety since 1958
Arizona State Troopers Association,
supporting our members …
We are a 501(c)(5) non-profit public service organization whose mission is to represent the collective interest of our members in matters involving compensation, benefits, and retirement security.
Which membership is right for you?
If you're a current/retired or reserve DPS (Arizona Department of Public Safety) Employee and you'd like to become a member of the only association directly responsible for Arizona State Troopers and DPS, then start by choosing which membership applies to you and join now!
Sworn
$
35
/

Month (Payroll Deduction)
Eligibility – Full time sworn employee of the Department of Public Safety

May vote on issues

Hold any elected office

May chair a committee

All benefits, including  civil & criminal legal coverage

$37.50/month on auto-pay
Civilian
$
20
/

Month (Payroll Deduction)
Eligibility – Full time non-sworn employee of the Department of Public Safety

May vote on issues

Can not hold any elected office

May not chair a committee

All benefits, except criminal legal coverage (available as an add-on option)

$22.50/month on auto-pay
Retired
Eligibility – Retired employee of the Department of Public Safety

May vote on issues

Can not hold any elected office

May not chair a committee

All benefits, except criminal legal coverage (available as an add-on option)
Member Benefits
As an active member in good standing with the association, the following benefits are readily available…
I'm here to help...
I am the Executive Secretary for AZTroopers. I can answer any of your questions quickly if you'd prefer to speak with a real person.
You can email me using the button below or call me at 888.291.6551 x411.
I look forward to speaking with you.
Survivor Benefits
 
You can indicate who should receive your member survivor benefit in the event of your death. This benefit is null and void if no beneficiary is assigned. It is the member's responsibility to make sure this information is correct and updated in a timely manner. We cannot accept a child under the age of 18 or a family trust as the beneficiary for this member benefit. If no percentages are indicated, the benefit will be divided equally among other beneficiaries of the same class. If any beneficiary predeceases the member, that beneficiary's share will be divided equally among the other surviving beneficiaries of the same class. If no beneficiary survives the member, funds will transfer back to the association.
Sworn Members
$20,000.00 to your beneficiaries in the event of your death.
Civilian Members
$20,000.00 to your beneficiaries in the event of your death.
Retired Members
$10,000.00 to your beneficiaries in the event of your death up to age 70 and $2,000.00 there after.
Verizon Cellular Service
Because of our relationship with Verizon Wireless, AZTroopers members are able to take advantage of plans offered exclusively to our association (usually 22% cheaper than a normal personal plan)
For more specific questions and plan details please reach out to our membership director Colleen Girard via email or phone (contact info at left).
Dependant Scholarships
HELPING BUILD THE ROAD FOR OUR COLLEGE-BOUND KIDS
Does your son or daughter need money for college?
AZTroopers awards THOUSANDS of dollars in scholarships each year.
Applications are accepted January 1st through March 15th each year.
Cabin Rentals
This rustic cabin located near the Sitgreaves National Forest has two bedrooms, with double beds, plus a hide-a-bed and a full bath. You can enjoy a cozy fireplace, firewood provided, and an outdoor grill for those great summer BBQ's.
Although the cabin is equipped with a refrigerator, stove, microwave, coffee maker, pots, pans, dishes, and utensils, you will need to bring a few items with you, such as:
Linens – sheets, blankets, pillows and towels
Toiletries – soap, toilet paper, dish soap, trash bags, etc.
Food & beverages
Your stay and quality time with family and friends won't be interrupted by noisy televisions or ringing phones.
The cabin sits at an elevation of 7,800 ft.
20 Year Custom Rings
Upon completing your 20th year of membership with the association, each member is entitled to a 20 year ring free of charge. Upgrades vary in price and can be configured below.
*20 years in the retirement system and the last 15 years as a member of AZTroopers
Each 20 year ring is custom made by a jeweler to the association's specification. You can upgrade and customize the ring with different available options including, gold type (white or yellow), gold quality (10k or 14k), stone type (black, matrix or non-matrix), ring size (ranging from 1 – 20 in half size increments), left or right hand worn, and adding a cubic zirconia or diamond to the main panel. Prices are available during configuration above and change with gold prices. The default configuration for both men and women are free and price increases based on upgrades. Once your order is placed and paid for, we check it for accuracy and send it off to the jeweler for custom fabrication. You will be notified when it is complete and the association can present you with your ring at one of our board meetings for an official recognition of your support. Usual lead time on rings is : 10-12 weeks.
Arizona Trooper Magazine
 The Arizona State Troopers Association (AZTroopers) has been publishing a quarterly magazine for over 30 years now. The magazine has 3 issues each year and is distributed to troopers, civilian employees, retirees, dignitaries, legislators, and advertisers statewide. We send out over 2,500 copies of the magazine with each issue.
Your advertising not only promotes your business as a AZTroopers supporter, but also helps to fund many worthy charities including the 100 Club, Special Olympics, our Christmas Bears Program for children, Explorers programs, student scholarships, trooper death and disability, as well as the support thru the years of the Make-A-Wish Foundation and the National Law Enforcement Memorial.
If you or someone you know is interested in becoming a subscriber to our magazine, then the best way to do it is to become an associate member of our organization. As an associate member, there are many benefits and just one is receiving our magazine each quarter. Associate memberships are open to any member of the public and allow you to take part in member activities and make use of members only benefits.
Dale Norris
Attorney at Law
Employment Legal Coverage
One of the most important elements of your membership is the one we hope you will never need to use: Legal Coverage. The AZTrooper Legal Plan thoroughly covers its members with a complete representation program. Our Legal Plan provides you with 100% coverage for Administrative issues. There are no extra costs or charges for this benefit. Through our Legal Plan, members are guaranteed to have an attorney available when they need one, 24 hours a day. You are also guaranteed INDIVIDUAL representation.
Labor protection comes from the law firm of Dale Norris, PC. Dale Norris has been representing police officers and public employees for years and is an experienced public sector labor lawyer and attorney in family, criminal and workman's compensation. Dale is also very knowledgeable on DPS policies and LEMSC Rules.
*Dale Norris has been representing police officers and public employees for years and is an experienced public sector labor lawyer and attorney in family, criminal and workman's compensation.
PORAC (LDF)
Legal Defense Fund
Criminal/Civil Legal Coverage
CLICK HERE to view/download the April 2017 Plan Document
Criminal/Civil defense coverage is provided through the PORAC Legal Defense Fund (LDF). The LDF was established over 25 years ago to provide legal representation for officers facing criminal or civil actions arising from acts or omissions occurring within the scope of their employment. In 1997, the Arizona Police Association secured the services of the LDF to protect its members through the services of a panel of criminal and civil defense specialists. The Legal Defense Fund has access to cash reserves in excess of $10 million specifically for legal protection of individual officers with no caps on benefits. Whatever a covered incident costs will be paid by the fund. In addition, the LDF has a time-proven record of excellence in providing legal defense and it is managed by peace officers for peace officers.
There are several advantages to having a tiered approach to your legal coverage:
Having more than one attorney or law firm at your service
Guaranteed not to have a conflict of interest in cases involving more than one officer
Guaranteed to have an attorney available when you need one
Guaranteed INDIVIDUAL representation
Guaranteed 100% coverage for any case relating to the scope of employment
Discounted attorney representation for criminal or civil matters not related to the scope of employment.
Auto/RV and Home Owner's Insurance
Insurance Coverage Designed for Peace Officers
Law Enforcement Officers, Police Officers, and State Troopers
You put your life on the line every day to ensure everyone's safety and we appreciate all you do for our communities. To show our support and admiration, we have designed our auto and home insurance policies with your specific needs in mind.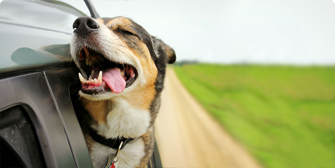 AUTO INSURANCE
Does a four-legged buddy ride with you when you're off-duty? Your pet has coverage under our auto insurance.
We Know Peace Officers
California Casualty is the preferred auto & home insurance provider for peace officers, law enforcement, and state troopers.
From the highest quality of service to exclusive benefits and special rates, we deliver on our promise to protect you and your loved ones at a reasonable price.
As a peace officer, you may have purchased your uniforms and off-duty weapons. A major benefit of being a California Casualty homeowners insurance customer is that we will provide coverage for these items if they are stolen. You have the flexibility of increasing this coverage for your fire arms depending on your needs.
At no additional cost, our auto insurance will cover custom furnishings of your pickup truck or van. We also include $500 of coverage for non-electronic personal property if stolen from your vehicle or damaged in an accident.

Fallen Hero Benefit
If the unspeakable happens and you lose your life in the line of duty, this benefit would assist your family with paying the auto and home insurance premiums.

Identity Theft
All California Casualty customers receive free ID Theft coverage. A personal fraud specialist will guide you through the entire process to resolve the situation.
Ready to get a quote?
Get a quote online or speak with a trusted representative by calling 1.866.680.5143.
National Police Credit Union
844.COP.SAVE
4500 S Lakeshore Dr #341
Tempe, AZ 85282
A full service financial institution exclusively for law enforcement
National Police Credit Union is a marketing division of the 80-year old Chicago
Patrolmen's Federal Credit Union, which is a full-service financial institution led by a
volunteer Board of Directors made up entirely of active and/or retired police officers.
We have been serving the financial needs of police officers for over eight decades, since
1938.
Our products are tailored for Law Enforcement Officers.
Our full-service financial institution offers multiple products, services, and educational
programs, including:
• Killed In The Line of Duty Loan Insurance (Coming Soon)
• Multiple VISA Credit Cards with cash back and reward options
• Loans ranging from new and used Auto and Motorcycle loans to Signature, Student, Tuition,               Uniform, and Share Secured loans
• Checking, savings, IRA, and money market accounts
• Retirement planning
• Free financial counseling
• Mortgage services
• Business loans
We pride ourselves on providing exceptional customer service and ease of use for all of
our products and services.
• Over 5,600 shared branch locations nationwide, 135 locations in Arizona
• 80,000+ surcharge-free ATM locations nationwide, 953 locations in Arizona
• Home banking with electronic bill payment
• Mobile banking
• Payment services
• Remote Deposit Capture available for Premium Checking Accounts.
Sanderson Ford
AZTroopers Auto Purchase Program
Sanderson Ford is proud to announce our…
AZTroopers Auto Purchase Program
Invoice Pricing Less any current
Rebates, 2 Years of Oil Changes On Gas Engines Only, No Charge Window Tint and Pre-Owned Vehicles
This is our way of showing you our appreciation for the sacrifices that association members and their families make on our behalf.
Thank you for your service to your community.
*Please bring your association card for proof of membership upon arrival.

Please contact Louie Boria
Executive Sales Consultant
Cell 808.277.5313